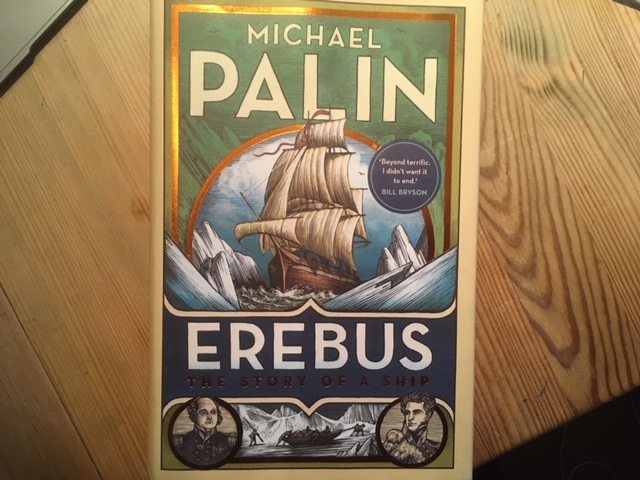 Northwest Passage
Getting prepared.
In August – September I will travel through the Northwest Passage as a lecturer and kayak guide.
I found this book by Michael Palin – former Mont Python stalwart – globetrotter and more.
HMS Erebus was one of the great exploring ships, a veteran of groundbreaking expeditions to the ends of the Earth.
In 1848, it disappeared in the Arctic, its fate a mystery. In 2014, it was found.
Palin´s book is the story of HMS Erebus
In 1845, British explorer Sir John Franklin set out on a voyage to find the North-West Passage – the sea route linking the Atlantic Ocean to the Pacific. The expedition was expected to complete its mission within three years and return home in triumph but the two ships, HMS Erebus and HMS Terror, and the 129 men aboard them disappeared in the Arctic. The last Europeans to see them alive were the crews of two whaling ships in Baffin Bay in July 1845, just before they entered the labyrinth of the Arctic Archipelago.
The loss of this British hero and his crew, and the many rescue expeditions and searches that followed, captured the public imagination, but the mystery surrounding the expedition's fate only deepened as more clues were found. How did Franklin's final expedition end in tragedy? What happened to the crew?
Follow my blog starting August 14th!