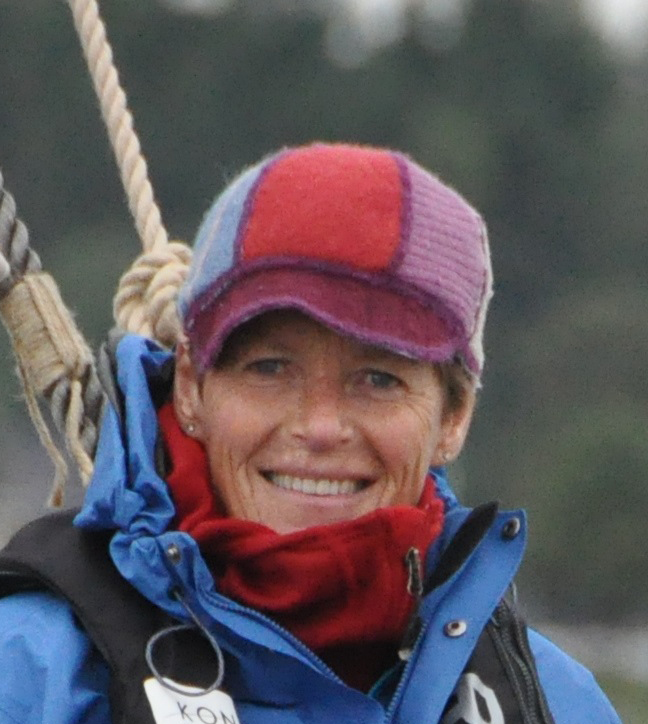 Liv Arnesen.
Lecturer, Educator and Explorer
Liv (pronounced 'leave') Arnesen's rich life experiences, both on and off the ice, have made her an internationally recognized leader and role model for women and girls. A self-proclaimed "keen" but not fanatical outdoors enthusiast, Arnesen is most interested in the development of adults and children. Through her diverse roles as a polar explorer, educator and motivational leader, Arnesen ignites passion in others to reach beyond their normal boundaries and achieve their dreams by sharing her own stories about exploring some of the most remote places on earth.
Arnesen is a highly sought-after motivational speaker among corporations, schools and non-profit organizations. She has been named among Glamour magazine's "Women of the Year" (2001); selected for the Scandinavian-American Hall of Fame's "Trailblazer" award (2001); presented with the Norwegian-American Chamber of Commerce "Achievement Award" (2001); and recognized by the Russian Geographic Society with a "Diploma of Honor" (1999).
MAJOR ACCOMPLISHMENTS
February 2001 — Arnesen and American polar explorer Ann Bancroft become the first women in history to sail and ski across Antarctica's landmass — completing a 94-day, 1,717-mile (2,747 km) trek.
1996— Arnesen climbs the north side of Mount Everest, getting to within 6,200 ft (1,900 m) of the summit before altitude sickness forces her to descend.
1994 — Arnesen makes international headlines by becoming the first woman in the world to ski solo and unsupported to the South Pole — a 50-day expedition of 745 miles (1,200 km)
1992 — Arnesen leads the first unsupported women's crossing of the Greenland Ice Cap.
BACKGROUND
Arnesen was born in 1953 in Bærum, Norway on the outskirts of Oslo where at an early age, her parents immersed her in their passions: cross-country skiing and polar history. Her love of athletics and the outdoors eventually led Arnesen to compete in orienteering and cross-country skiing, as well as to coach high school students in advanced-level cross-country skiing.
After her South Pole trek in 1994, Arnesen founded her own company, «White Horizons», which she has changed to a shareholding company called «Liv Arnesen AS» provides motivational lectures and team-building programs to kids and adults.
She is author of, Snille piker går ikke til Sydpolen (Nice Girls do not Ski to the South Pole), which is about her 1994 expedition. She has authored a management book with Norwegian Jon Gangdal, Kan Jeg? fra drøm til virkelighet (Can I do it? From Dream to Reality) and recently authored a kids book «Sydpolen». Beyond exploration, Arnesen has taught and coached high school and college students for more than 20 years and is involved in the rehabilitation of drug abusers. She holds degrees in Norwegian language and literature, history, sports and counseling and a Master of Management.
Arnesen spends many of her summer holidays in the Arctic at Svalbard (Spitsbergen) as a tour guide for Svalbard Polar Travel — a company for which she worked as marketing director prior to her 1994 South Pole expedition. Arnesen also enjoys hiking, kayaking and bicycling and is an insatiable reader.
Since the Bancroft Arnesen Expedition, Arnesen and Bancroft's inspirational story has helped spark Bancroft Arnesen Explore, designed to share Ann and Liv's stories with audiences around the globe through multi-media presentations, short films, workshops, curricula andlectures as a way to motivate people to reach for their own dreams, particularly women and girls.
Arnesen's expeditions have been featured by the BBC, CNN, CTV, National Public Radio, NBC Nightly News and NBC's Today Show. She also has been featured in national print publications, such as People, USA Today, New York Times, Ladies Home Journal, Glamour, Current Biography Magazine, Outside, Sports Illustrated, Sports Illustrated for Women, O, the Oprah Magazine, and Time for Kids, as well as more than 50 international newspapers and magazines in Japan, Russia, Scandinavia, Germany, England, Australia, Italy and Chile.
Arnesen lives in the outskirts of Oslo, Norway.