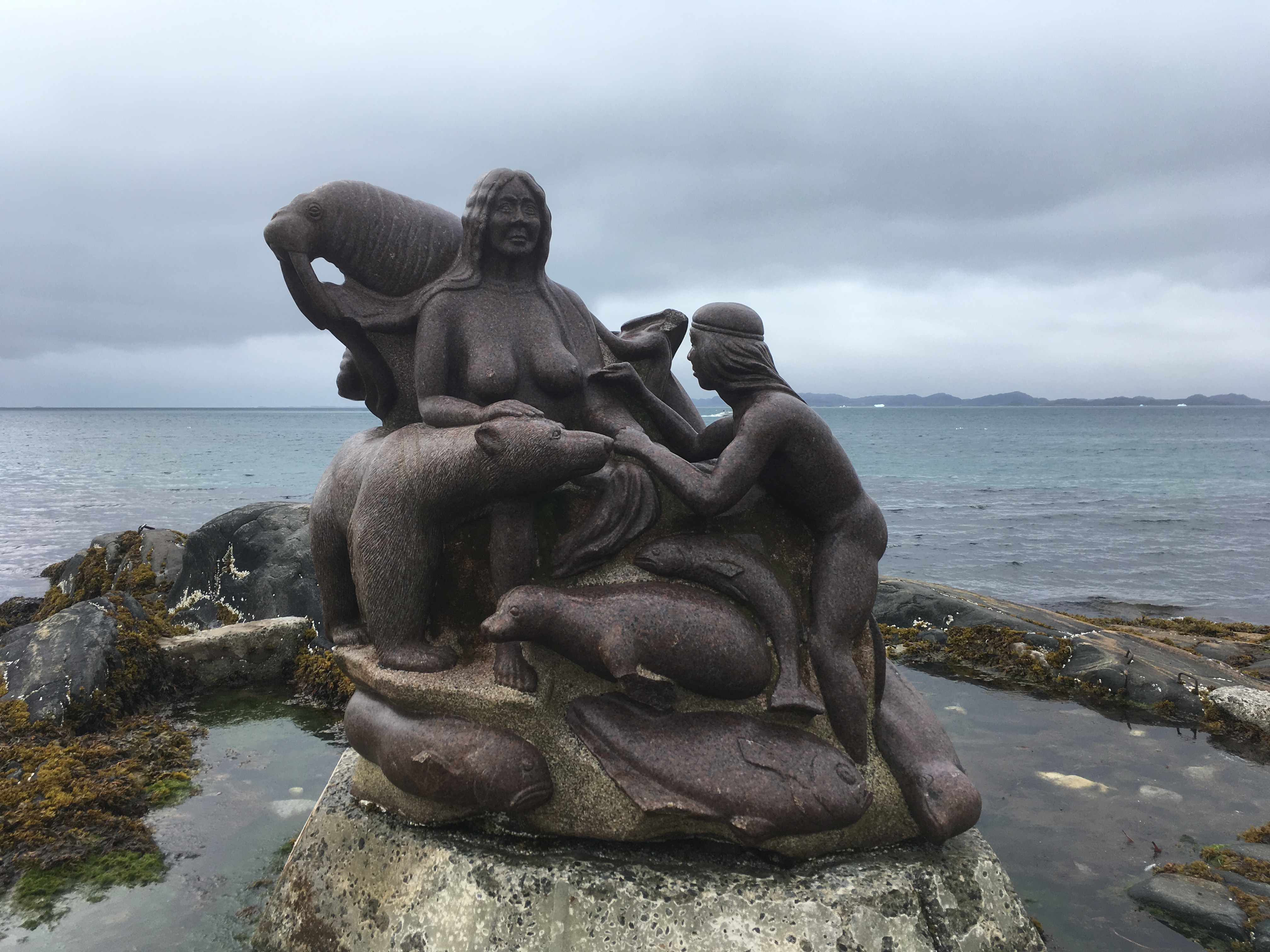 Northwest Passage – The Mother of Sea
I´ve spent the day walking around in the old and the new city. It is bigger than I had visualized. Buses, electric cars, big blocks, kids in the streets – I assume school starts next week.
I spent two hours in the Greenland National Museum & Archives and the Museum of art.
Thanks to low tide I got to sea the statue of The Mother of the Sea. When its hide tide the statue is under water. The mother of the sea is the best-known Greenlandic legend and tells of the creation of the Greenlandic animals – and reminds us of our duty and place in the world order.